What's the Difference Between Dry & Steam Carpet Cleaning?
Steam cleaning and dry cleaning your carpets are both popular choices, with the only distinction being-- as you may already know-- the quantity of water utilized
Steam Cleaning
Steam cleansing uses hot water extraction to get soils and spills out of your carpet and lengthen its life.
Steam cleaning works well on most types of carpets, including wool, by injecting hot water into the carpet with high pressure. Then the water is drawn out, taking with it all of the dirt and grime. Sometimes the carpet is pretreated prior to the process.
In steam cleaning, you or a professional will:
Vacuum the carpet
Use a chemical spray
Inject water by means of high pressure into the carpet
Utilize a special vacuum to eliminate all the water
Various chemical options are used including: ecologically safe, non-abrasive, abrasive.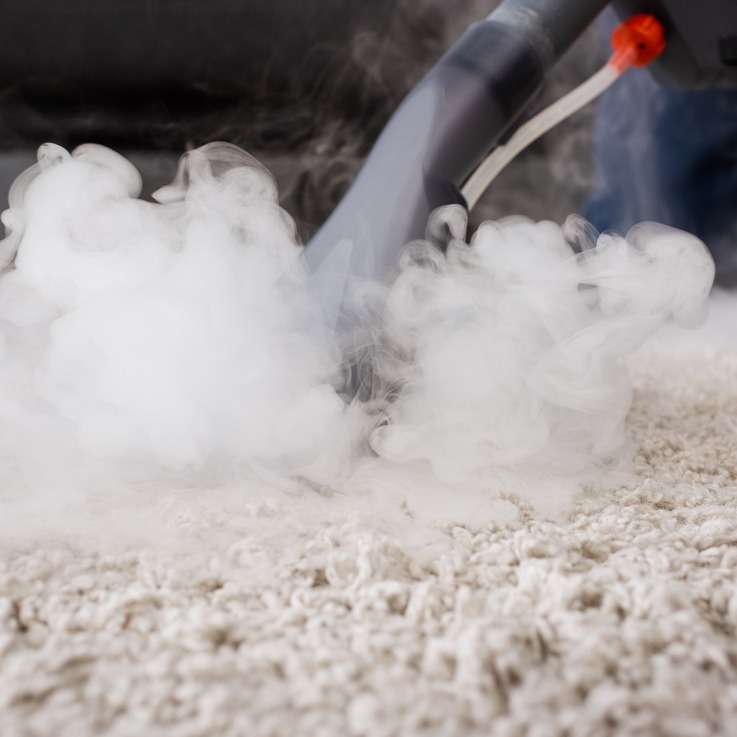 The choice will depend on the frequency that the carpet is treated, where it's situated, e.g., a highly trafficked location, and how often it's becoming stained and in contact with foreign particles.
Benefits of Steam Cleaning
Removes deep-down spots, dirt, and gunk
Eliminates allergen, irritants, mold, pet aromas, and more
Kills bacteria
Doesn't leave residue
Typically works better than other approaches
Does not utilize harsh chemicals
Drawbacks of Steam Cleaning
Leaves carpet much wetter than some other methods
Can take up to 24 hours to dry
You'll likely have to keep furniture off the carpet till it dries
The expense to clean up the carpet yourself runs higher than dry cleaners
Some people select steam carpet cleaning since they have issues about dry cleaning chemicals affecting their health and the environment. Nevertheless, numerous solutions are readily available for individuals with allergies that are non-toxic or hypo-allergenic and free of dyes and fragrances.
Dry Powder Cleaning
Dry cleaning uses powder chemicals to clean your carpet. All approaches of dry cleansing use a small amount of water, however much less than steam cleaning. The dry cleaning technique uses an absorbent substance sprayed over the carpet or applied with a device.
The compound consists of an absorbent carrier, detergent, solvent, and a percentage of water to break up stains and eliminate them. In some cases, you may choose to apply a stain protector to minimize the possibility of future stains.
During dry cleaning, you or a specialist will:
Vacuum the carpet
In some cases pretreat stains
Use a chemical dry powder, cleaning agent, and solvent
Vacuum the carpet to remove the chemicals and all of the water

Benefits of Dry Cleaning
Brief drying time
Best for cleaning up high traffic areas
Can be utilized to spot treat persistent areas
Disadvantages of Dry Cleaning
Utilizes chemicals and fragrances
Can develop residues that break down the fibers of your carpet
May not provide a deep cleaning
Since dry cleaning utilizes chemicals, individuals with allergic reactions or level of sensitivities may have concerns about possible responses to the solvents and fragrances.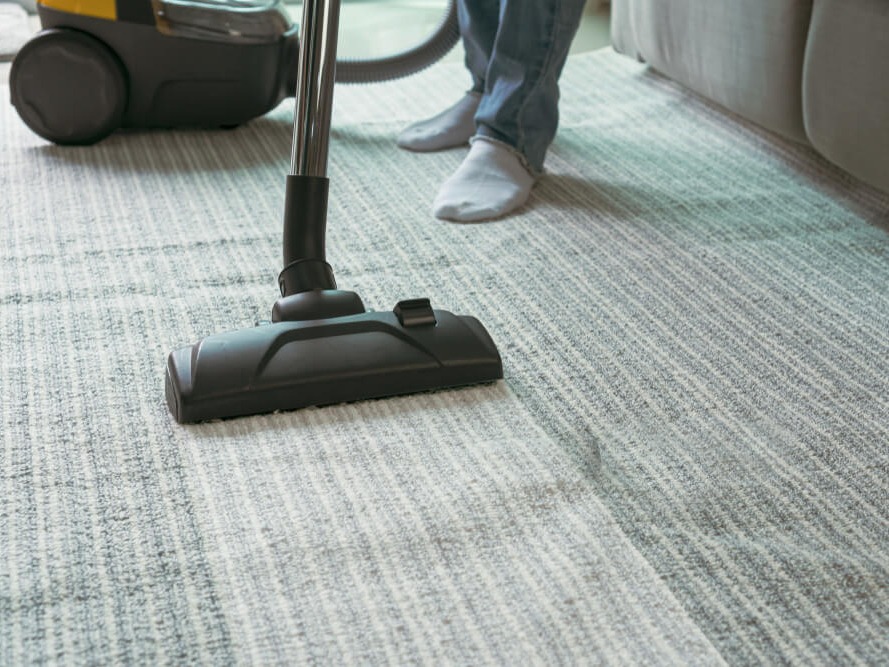 Frequently asked questions
Can You Rent or Buy a Steam Cleaner?
Yes, you can rent or purchase a steam cleaner. A heavy-duty McCulloch Steam Cleaner would be around $140 at the majority of retail outlets and online. This particular machine will steam clean your carpet for 45 minutes before you need to add more warm water from your tap.
The majority of the bigger devices you can lease from a hardware or supermarket have a larger water reserve and a heating coil. Both run by moving slowly and systematically over the carpet. Whether you rent or purchase a system, you will want to remain off your carpet for at least 12 to 24 hours while they dry.
Can You Dry Clean Your Carpet Yourself?
Yes, you can also dry clean your carpets by utilizing dry powder compounds or solvents. First, you'll want to vacuum your carpets.

Then, you'll sprinkle the dry powder on the carpet (a sifter works terrific), where it works to break down spots, soil, and grit.
Use a brush to work the powder into the carpet, let it sit for about 30 minutes, then vacuum it up. Dry cleaning does utilize a minimal quantity of water and the application of solvents, which match the dry compounds used.
Dry cleaning powder ranges from about $25 to $75, depending upon the size of the container. You can purchase it online or at many hardware stores, or you can make it yourself. The primary advantage of dry cleaning is that you can walk on your carpet practically immediately after cleaning is done.
Should You Get Your Carpets Professionally Cleaned?
If you do not have the time or your carpet hasn't been cleaned up in a while, you might decide to hire an expert to clean your carpets.
They typically use a a lot more powerful device than you can lease or buy, and many use a system connected to their van, so there's no mess.
Carpet cleaning rates differ. Typically, an expert carpet cleaner will charge a flat rate, which uses to the number of rooms require to be cleaned rather than the square footage of those locations. You can expect to pay around $25 to $75 per room.
Required expert help with your task? Click below, and we'll be glad to assess your situation and provide a free estimate.